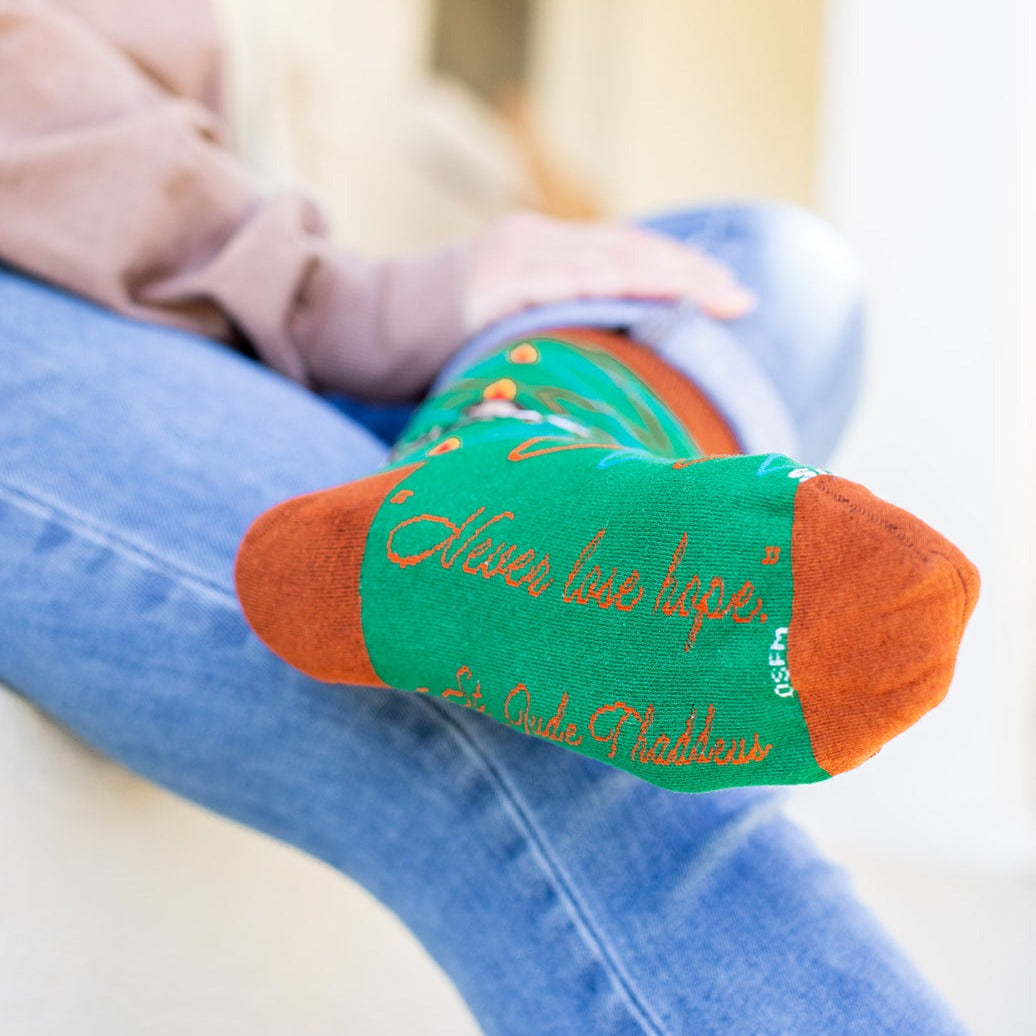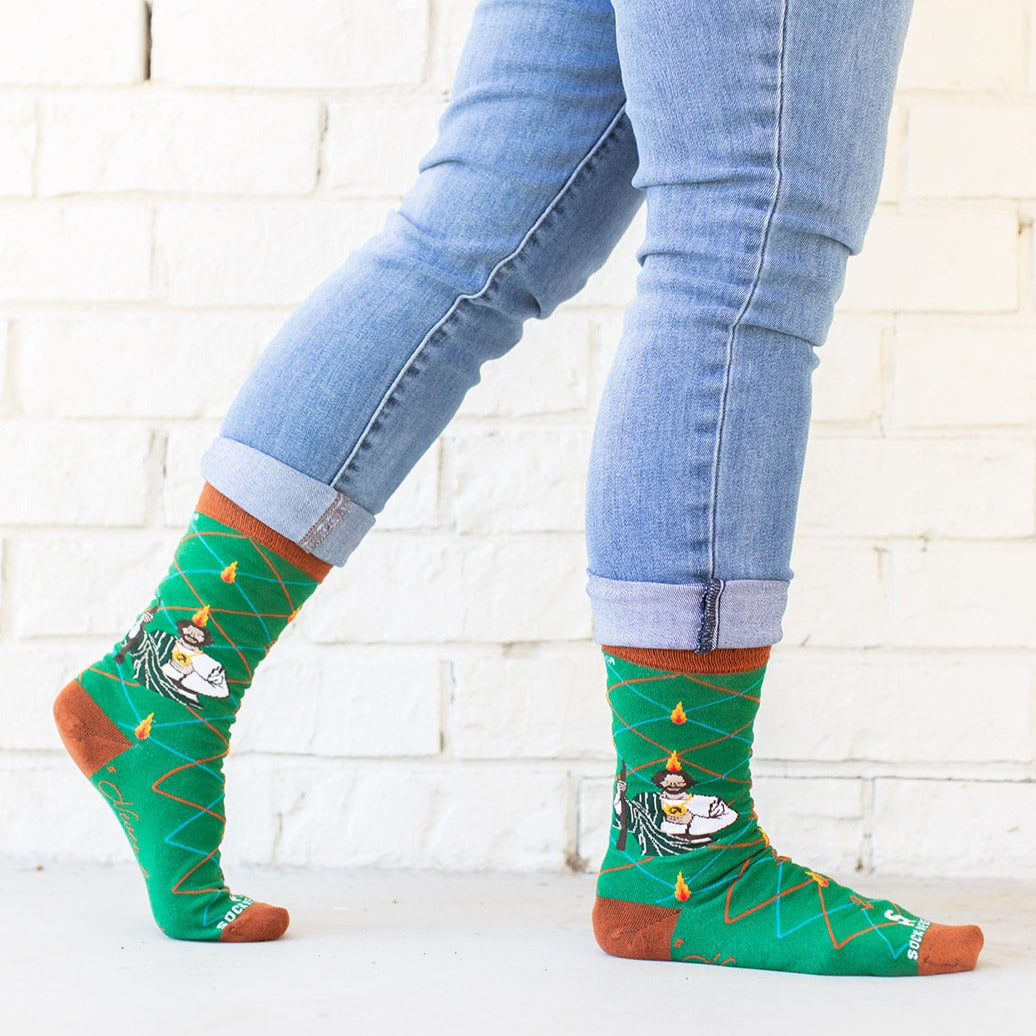 St. Jude Adult Socks
Pickup available at SRHQ Warehouse
Usually ready in 2-4 days
St. Jude Adult Socks
Adult
SRHQ Warehouse
Pickup available, usually ready in 2-4 days
5305 Commerce Square Drive
Suite B
Indianapolis IN 46237
United States
+13174520674
Not a Hopeless Cause
These socks are good quality, breathable, good looking design that can go casual or formal. Offers a great reminder to stay hopeful. Very glad to see St. Jude remembered, especially in sock form.
Best socks!!
I am never disappointed with sock religious because they come in a short amount of time and their product is very well made. I love buying these socks as gifts!!
Love them!!!
My family were so happy at Christmas during our white elephant gift exchange!
Quality is eh
Like the socks and the concept but the quality of these socks has definitely gone down since I first ordered them.
Hi Kelsey!
Thank you for your 'feet'back! We have begun manufacturing our socks here in the USA! We acknowledge that the make and feel is different than our previously made in China socks, but we are excited to be bringing our manufacturing here to the USA! We are constantly learning and growing our skills, and we appreciate hearing from the customers so we know where we have room for improvement! God bless you!
Want to learn more about how we make our socks? Check out the video here: https://sockreligious.com/collections/made-in-the-usa?_pos=1&_psq=made+in+the+&_ss=e&_v=1.0
My Patron Saint, finally. Thank you.
Saint Jude Socks
Love them. Always been one of my favorite saints so I'm happy to be able to get these. Very comfortable too.
 St. Jude, a distant relative of Jesus, was called to be one of Jesus' 12 apostles. He preached the Good News to Jews throughout Judea, Samaria, Syria, Mesopotamia, and Libya. He is depicted with a flame above his head representing his presence at Pentecost with the 12 disciples; this is symbolized by 12 flames in the patterning of this sock. He is also depicted with a medallion with the face of Christ around his neck, coming from a story in which Jesus pressed his face into a cloth and gave it to Jude to take to King Abgar of Edessa who was cured of leprosy and converted to Christianity after seeing the cloth. As the patron of hopeless causes, we've included an anchor, the Christian symbol of hope, to remind wearers to entrust seemingly hopeless petitions to this holy saint.
The Largest Catholic Sock Company… probably. 

Tens of thousands of people are already wearing our socks.

These socks are sure to be a conversation starter and evangelization opportunity.

Our socks make great Catholic gifts for all occasions: First Communion, Confirmation, Ordination, Wedding, Christmas Presents, Easter Baskets, Graduation.

 
Need help with sizing?
Click below for details on sock, t-shirt, sweatshirt, and onesie sizing.