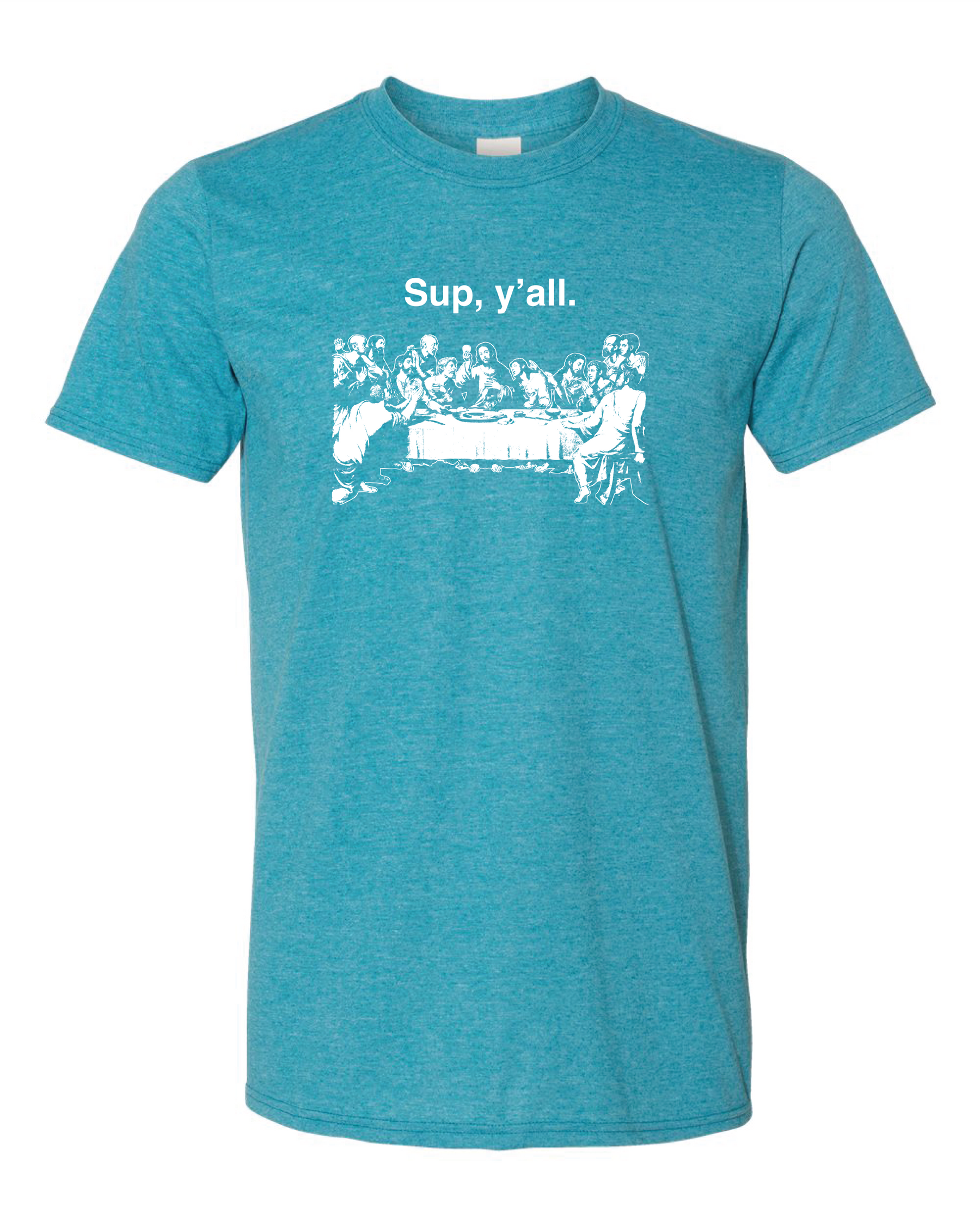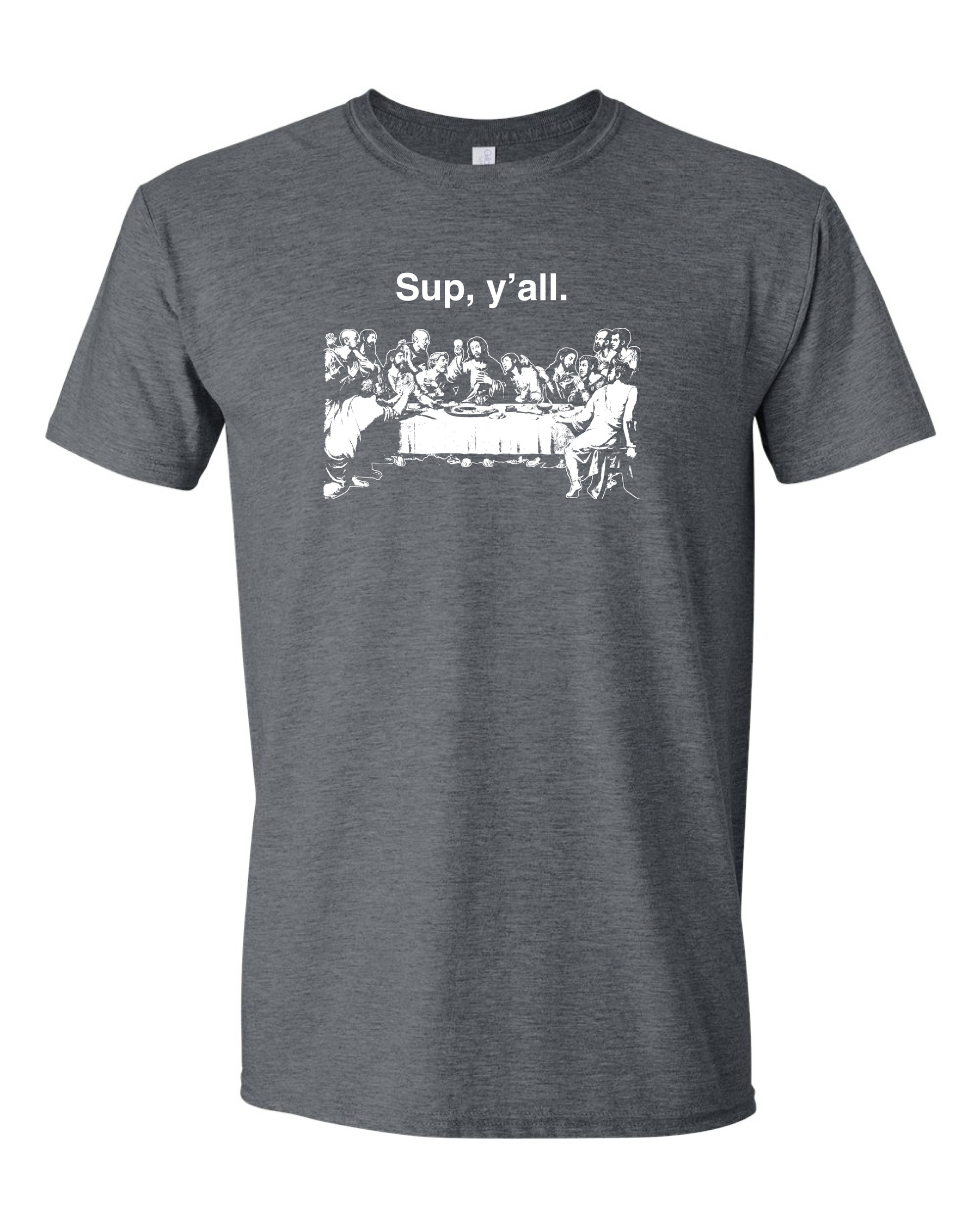 Sup y'all - Last Supper T Shirt
Pickup available at SRHQ Warehouse
Usually ready in 2-4 days
Sup y'all - Last Supper T Shirt
XS / Navy
SRHQ Warehouse
Pickup available, usually ready in 2-4 days
5305 Commerce Square Drive
Suite B
Indianapolis IN 46237
United States
+13174520674
Whimsical Holy Thursday Y'all!
This tee will turn heads at any Easter season gathering. I can't wait to wear it to our family's annual Easter morning brunch!
Humor and Faith
I absolutely love the light-hearted humor that many of these products offer, t shirts are my favorite. I like to think that Jesus had a good sense of humor right along with all of his other human traits. 🙂
a little small
The shirt looks great and everyone at our Catholic school loved it on our dress down day; my only complaint is that the shirt itself seems a little small. The shoulders look narrow. I normally buy an adult small, but this one just seems a little smaller than average.
What's up, y'all? Transubstantiation, that's what. Word, wear it!

"This is my body...This is my blood." He meant it. The sacrifice of the last supper is the one and the same sacrifice as the crucifixion, and that sacrifice with its graces lie outside of space and time. (Read about or listen to Dr. Scott Hahn's research on The Fourth Cup to learn about the one sacrifice of the Last Supper and Crucifixion—seriously, check it out). Thus, when we celebrate the Mass, we participate in that same sacrifice offered at that point in time for all of time. We access the substance of Christ's body and blood as it is re-presented to us in the form of bread and wine. No symbolism here, folks, the Eucharist is truly Jesus' body, blood, soul, and divinity, which He wants us to partake of. In His own words, "He who eats my flesh and drinks my blood has eternal life, and I will raise him up at the last day. For my flesh is food indeed, and my blood is drink indeed. He who eats my flesh and drinks my blood abides in me, and I in him." (John 6:54-56) Then, when He offers the sacrifice of His flesh and blood to us, He says, "Take, eat," and, "Drink of it, all of you," (Mt 26:26-27). 
Extend the testimony of the Eucharist to others, regularly regain your inspiration from Eucharistic reflection, or exercise generosity by giving a friend the gift of Eucharistic witness with this That One Sheep shirt.
Need help with sizing?
Click below for details on sock, t-shirt, sweatshirt, and onesie sizing.